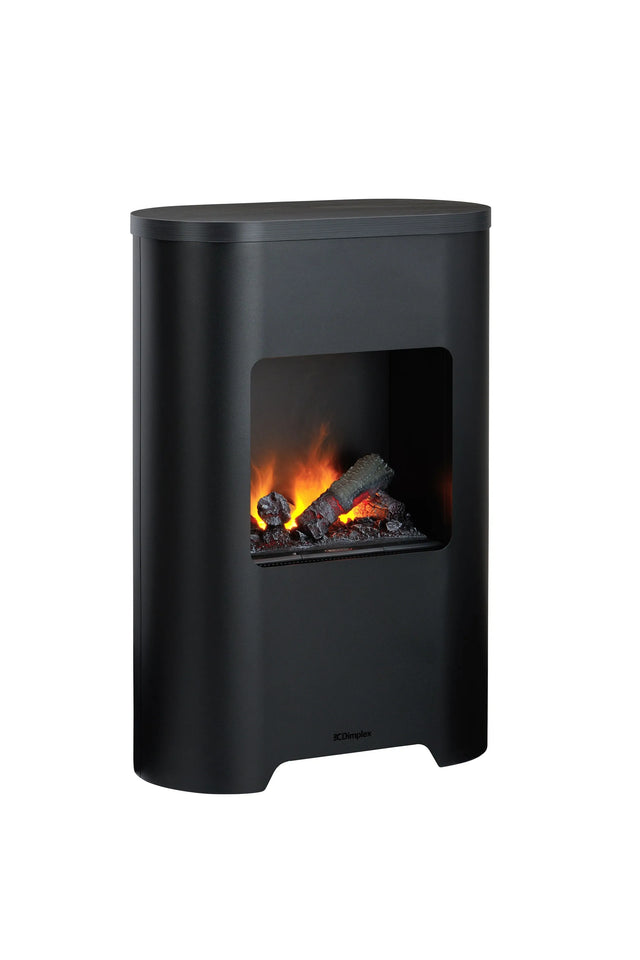 Torn 100 | Electric fireplace Optimyst®
Robust steel, a high-quality powder coating and a simple wood look merge with open flames to create this timeless electric fireplace. The sophisticated simplicity of the TORN series enriches the most diverse interior designs with an additional mood layer, and that in almost every place.
This is ensured by the fascinating but safe Optimyst® flames and the compact, free-standing design that does not require a chimney. The model is equipped with a comfortable and quiet electric heater. 
Experience the power of essence. 
Characteristics:
Compact size for an atmospheric ambience almost anywhere in your home
Easy to fill water tank for hours of use
Log set included
Built-in thermostatic heater that can be used separately
 Glen Dimplex©
Über die Optimyst® Technologie
Optimyst® - Brennendes Wasser: Das Feuer der Zukunft
Die Optimyst®-Technologie, welche hinter dem Flammenspiel steckt, basiert auf einem Wassertank. Dieser kann einfach entnommen und mit Wasser befüllt werden. Für den Flammeneffekt wird das Wasser per Ultraschall fein vernebelt und durch einen warmen Luftstrom nach oben geleitet. Sparsame LEDs strahlen den Wasserdampf dabei von unten an. Das Ergebnis ist ein täuschend echtes und dennoch völlig harmloses Flammenbild. Noch realistischer wird der Effekt in Kombination mit täuschend echten Holzscheiten aus Keramik, welche die Flammen zusätzlich verwirbeln.
Neben der einzigartigen Optik und einer einstellbaren Flammenhöhe, trägt die Flamme zu einer verbesserten Raumluftfeuchtigkeit bei und enthält keinerlei Feinstaub. Die Höhe der Flamme lässt sich genau auf Ihre Bedürfnisse anpassen. Bedienen lassen sich alle Funktionen, am Gerät selbst oder ganz gemütlich, mit wenigen Knopfdrücken auf einer mitgelieferten Fernbedienung.